Mark J Finlay and Raymond Sexton are respected businessmen, with a track-record of project delivery, and as peace makers, facilitators, moderators, arbitration and alternative dispute resolution ("ADR") professionals, and as inspirational speakers. Whether the setting is formal theater-style auditoria, a stadium, or more intimate settings, both men are renowned for their blend of very practical stories from personal experience, laced with Irish "wit and wisdom".
TESTIMONIALS

Mark Finlay is a gifted storyteller, possessing an uncanny ability effortlessly to weave Gaelic humor with impactful wisdom.
 

Mark inspired the founding chapter of the New Canaan Society with eight words to guide a walk with Jesus.

 

Those words emerged as Mark unfolded a life story that began with a young boy growing up during the conflict in Northern Ireland.

 

Following some difficult life lessons that transformed his faith, Finlay's extraordinary adventure as an ambassador of reconciliation has taken him from working for peace in Ireland, to the halls of the U.S. Congress, and across the globe, all the time relying upon God to guide his steps and provide for the needs of his family. It is an inspiring story of learning to follow Jesus and, in the process, learning humility, obedience and trust.

 

I wholeheartedly recommend him to any group that wants to hear a deeply authentic and inspirational message, sprinkled with just the right amount of laughter.
Paul Michalski, President, NCS New Canaan (Founding Chapter of the New Canaan Society)
Founder, Integrous LLC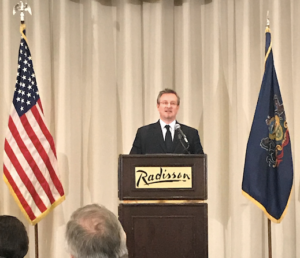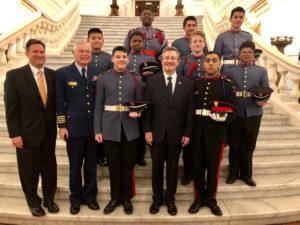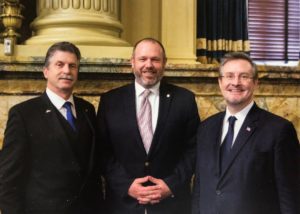 Inspirational Speakers

Moderators and Facilitators

Arbitration and ADR qualifications

Multi-Track Diplomacy experience

Event Management/Conveners – practical experience of Red Book & Security Protocols
Initiated in 2009 the Tangible Leadership Series now has over 2500 followers
Hosted over 80 events in USA, UK, Ireland, and Australia
Discussions are wide ranging and restriction free, positive and pragmatic
Each country, city and venue attracts a unique group of participants
Tangible Ambassadors' Summer School
Tuesday, 21 Aug 2018, 2:30 PM to Thursday, 23 Aug 2018, 3:30 PM (IST)
Kilmallock, County Limerick, Ireland – in the picturesque Ballyhoura region
A relaxed environment where business and civic leaders can share their vision
Identifying and cultivating Tangible Leaders across all sectors of society